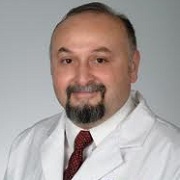 A lecture on applications of high field Magnetic Resolution Imaging (MRI)  in preclinical translational research will be conducted by Dr. Mehmet Bilgen on Wednesday from 11 o'clock a.m. to noon in Room 2C114 in the King Saud University's Electrical Engineering Department meeting room.
Dr. Bilgen is the director of Preclinical Imaging in Translational Research (PITR) and associate professor of radiology and radiological science at the Medical University of South Carolina in the U.S.
Preclinical MRI is increasingly used in experimental research, including investigations of injured spinal cords in treated and untreated rodent models.  Special equipment involve high field magnets and inductively-overcoupled implantable radio frequency coils to obtain high resolution data and imaging protocols to provide contrast sensitive to anatomy, structure and function.
The current capabilities will be presented with special examples visualizing neuronal or vascular plasticity in injured cords and also other applications in cancer, cardiac and other research to demonstrate how the acquired data contributes to the understanding of the disease processes.  Nano particles in biomedical applications will be summarized and a special example with Gadolinium doped particles developed for evaluating kidney function using in vivo MRI will be discussed.
Dr. Bilgen received M.S. and Ph.D. degrees in electrical and computer engineering and biomedical engineering from Iowa State University, Ames, Iowa in 1989 and 1993, respectively. He was a post doctorate researcher at the Center for Nondestructive Evaluation in Ames and a research associate in The department of radiology at The University of Kansas Medical Center.
He also worked as an assistant professor in the department of radiology at University of Texas-Houston Medical School and an associate professor in The department of radiology at the  University of Kansas Medical Center.
In 2010, he joined the Biomedical Imaging Department at The University of Malaya as a professor and served as deputy director of the University of Malaya Research Imaging Center. His research started with the applications of ultrasound in elastography imaging, tissue characterization, nondestructive evaluation, wave propagation in inhomogeneous media and signal processing, hyperthermia.
Recent research is directed towards the applications and development of magnetic resonance imaging techniques and modalities to healthcare related problems concerning cardiovascular disorders, neuroscience, cognition, bio-mechnaics, nano-medicine and also testing of potential pharmacological approaches in various disease conditions.
Related News