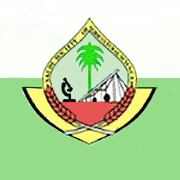 The Saudi Society for Agricultural Sciences (SSAS) recently held Workshop #39 on January 7, 2013, in King Saud University's College of Agricultural and Food Sciences.  The workshop was titled, "Insect Biodiversity in Rawdat Khuraim," and was held under the patronage of Prince Bandar bin Saoud bin Mohammad Al-Saud, Chairman of the Saudi Wildlife Commission (SWC).
The workshop was conducted by a insect biodiversity research team working in Rawdat Khuraim, which is an oasis located some 100 kilometers northeast from Riyadh and the home of a wildlife park established in January, 2005.  The team's research has been conducted under the auspices of Saudi Arabia's National Plan for Science and Technology, in cooperation with the SSAS.
Workshop topics included:
The role of biodiversity in preserving the environment
Wildlife protection in Saudi Arabia
Plant biodiversity in Rawdat Khuraim
Insect biodiversity in Rawdat Khuraim
Further information can be found at the SSAS website, www.ssas.org.sa.
The Society was founded 16 years ago and is based in the College of Food and Agricultural Sciences.  It has held many scientific meetings and workshops, covering topics including date palms, irrigation, fish stock depletion, fruit trees, pesticides, and many others.  The SSAS Journal is an English language, peer-reviewed scholarly publication dealing in the area of agricultural sciences which publishes original papers, clinical studies, reviews, and case reports.
In agricultural ecosystems, biodiversity is instrumentally important not only for the production of food, but also for other ecological services, including nutrient recycling, regulation of the microclimate and local hydrological processes, suppression of undesirable organisms, and detoxification of noxious chemicals.
In the United States alone, pollination by bees accounts for over $9 billion of economic revenue, and according to some estimates, over one-third of the human diet can be traced directly or indirectly to bee pollination.  In recent years, the loss of key pollinators has been reported in at least one region or country on every continent except Antarctica, which has no pollinators.
The Millennium Ecosystem Assessment, which was initiated in 2001by the United Nations to assess the consequences of ecosystem changes for human well-being, concluded in one of its studies that with the global decline in the amount of pollinators, there is a significant decrease in the quantity and viability in fruits, resulting in a lower number of seeds.
Related News