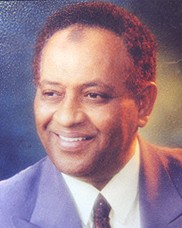 King Saud University's Dr. Mutasim Ibrahim Khalil of the Science College's Chemistry Department was recently granted European Patent Number EP 2505558B1 for his invention titled, "Process for Preparing Magnetite (Fe3O4) and Derivatives Thereof."  The derivatives mentioned are ferrogels and spinels, and all three have the element iron in common.
The advantage of Dr. Khalil's invention lies in its experimental simplicity, the ease of obtaining products for use, its economic feasibility, and because its operation is "green" and environmentally benign.  Only one iron compound is used, so the method is very cost-effective with a 33% reduction in material costs, but still providing a very high yield.
Magnetite is a naturally occurring iron oxide mineral and is the most magnetic of all naturally occurring minerals.  Spinels are minerals characterized by their hardness, and ferrogels are a combination of different vitamins and iron found in foods and other natural resources.
The applications and uses of the three are many, including use in the industrial, environmental, medical and pharmaceutical fields.  Some uses include: as a pigment; in polishing compounds; as an ultraviolet radiation absorber and thus a protector of paints and polymers against thermal degradation; and in glass.  They are non-toxic and therefore are used in coloring foods, pharmaceuticals and cosmetics.
They are a good reducing agent and so are used for depleting toxic metallic pollutants from drinking and sewage waters, and in detoxification in general.  They are also used in the process of extracting radioneuclides (radioactive isotopes) from nuclear waste.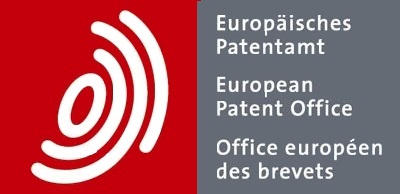 Due to the super magnetic property of magnetite, it is used in making magnetic inks; in manufacturing magnetic films, plates, slides, and chips; in data storage; and in the synthesis of ferrites used in the electronic industry.  It is used in magnetically-steered drug delivery systems, especially for cancer treatments, and is also used in magnetic resonance imaging (MRI).
Dr. Khalid Al-Saleh, Director of the Intellectual Property and Technology Licensing Program, stated that due to the high marketing value of this invention, the patent protection has been extended to expand its marketing base.  The invention is filed in Saudi Arabia and the International Patent Office, according to the Patent Cooperation Treaty, which includes 146 countries and international entities.
Dr. Khalil earned his Bachelor's and Master's degrees from the University of Khartoum, then earned his Ph.D. from the University of Nottingham, Nottingham, England.  He has held teaching positions at both of those schools, along with Gar Younis University, now known as the University of Benghazi in Libya.  He has been at KSU since 1983, and he has been published well over 30 times.
Related News