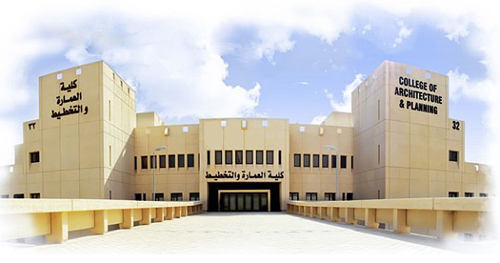 Dr. Omar S. BaHammam has been named the new Dean of King Saud University's College of Architecture & Planning for a two-year term, as announced by the Saudi Arabian Minster of Higher Education, Khalid Al-Angari.  He has been serving as Professor of Sustainable Development & Landscape Architecture in the Department of Urban Planning.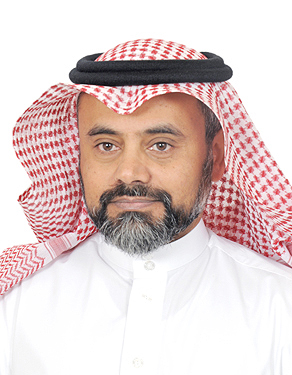 Dr. BaHammam graduated from KSU with a B.S. In Architecture in May, 1984, then earned his Masters in Landscape Architecture from Virginia Polytechnic Institute and State University, Blacksburg, Virginia, in August 1988.  He then attended New York State University in Syracuse, N.Y., for three years of course work in the application of the Environmental Information Systems in Environmental Planning, leaving there in 1991.  He attended the University of Edinburgh in Edinburgh, Scotland, earning his Ph.D. in Landscape Architecture and Planning, and was awarded a coveted Fulbright Scholarship for the 1998-1999 academic year and conducted research in the field of Visual Assessment at the University of Arizona in Tucson, Arizona.  The Fulbright Scholarships were established in 1946 and the program is sponsored by the U.S. Department of State's Bureau of Educational and Cultural Affairs.
Dr. BaHammam's s teaching and academic experience is extensive:
Teaching assistant, KSU's College of Architecture & Planning, August 1984 – March 1985
Teacher, College of Architecture & Urban Studies, Department of Landscape Architecture, Virginia Tech, 1987-1988
Graduate level teaching assistant, Final Landscape Architecture Studio, College of Architecture, University of Edinburgh, 1993-95
Senior faculty, Landscape & Environmental Planning and Design courses, KSU's College of Architecture & Planning
Associate Professor, Landscape Architecture & Environmental Planning, KSU's College of Architecture & Planning
 Council of the Translation Institute, KSU, 2003-2008
Chairman, Department of Urban Planning, KSU's College of Architecture & Planning, 2002-2004
Member, Editors Committee for the Scientific Journal of King Saud University, 2002 to present
Promoted to full professor, KSU's College of Architecture & Planning, 2007
Vice Dean of Deanship of Faculty & Personnel Affairs, 2012-2013
His professional experience outside of teaching is also extensive:
Developed a landscape design plan for an apartment complex and adaptive reuse project providing low-income housing for the elderly in rural southwestern Virginia, 1986;
Participated as an expert in several select committees to evaluate design contests for landscape planning projects in Riyadh;
Consultant for the Municipality of Riyadh, 1996-97;
Coordinator of Eco-Tourism program in Saudi Arabia's Supreme Commission for Tourism, 2000-2003, performing many and varied tasks and duties;
Consultant, Saudi Relief Committee, Saudi Arabian Ministry of the Interior, 2001-2009, performing numerous tasks and duties in numerous locations around the world; and
Director, Project Management, Maintenance and Operation sector, Saudi Food & Drug Authority, June, 2007 – September, 2009.
Additionally, Dr. BaHammam has many published papers and journals to his credit, covering a variety of topics and issues.
KSU's College of Architecture and Planning was founded in 1984 and it was the first institute of architecture in the Arabian Peninsula.  With two departments, the Department of Architecture and Building Sciences and the Department of Urban Planning, it is said that the College combines both science and art.  Dedicated architects and planners are very much concerned with upholding the community and its cultural heritage, and the College works closely with several governmental bodies to help carry out a number of realistic projects in the community.
The College offers a Bachelor's degree in either Architecture & Building Science or in Architectural Planning, both necessitating ample patience and determination, and both creating within the architect, a strong sense of imagination and self-expression.
Related News