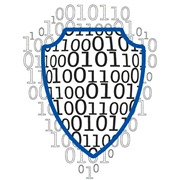 King Saud University's Center of Excellence in Information Assurance (COEIA) has collaborated with Microsoft Arabia and is developing solutions to Saudi Arabia's online security issues.
The Kingdom tops the list of Gulf countries targeted by electronic attacks, and ranks ninth in the Middle East for number of infected computers.
Billions of dollars are being spent to increase digital security in Saudi Arabia to keep its digital space free from intrusion and shielded from attack.
The COEIA recently supplied Microsoft Arabia with copies of its Arabic "Information Security in Simple Language," document, considered to be the Center's most important publication.
Along with the document, the COEIA has developed the RAWAM information security awareness system as part of measures to protect national security online.
The RAWAM system is the first of its kind in the region and provides users with rapid access to vital information on online security matters including passwords, malware, Internet security, e-mail security, data storage, and identity theft.
Users can access the system in both Arabic and English, and once they have passed an online exam they receive certification approved by the COEIA.
In addition to security education online, the Center also provides grass-roots awareness programs through a range of publications and lectures.
The COEIA also publishes the "User's Fort" booklet that presents advice and guidance in layman's terms on such matters as detecting and avoiding viruses, securing passwords, e-payment protection, and identifying e-bank theft.
KSU's COEIA has expressed willingness to work with any businesses or organisations interested in guaranteeing their information security.
Related News