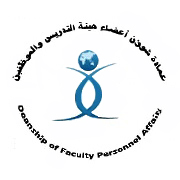 King Saud University recently hosted a delegation from Salman bin Abdulaziz University headed by Director of Faculty and Personnel Affairs, Mr. Falih bin Sarhan Aldosary.
The visitors were received on Sunday Jan. 20 at the KSU Deanship of Faculty and Personnel Affairs, where they were met by the Deanship's director of personnel relations, Mr. Abdulaziz Al-Eid.
Mr. Al-Eid explained work procedures at the Deanship and how transactions are executed, including electronic and technical services, and the handling of international enrolments.
After the visit, Mr. Aldosary said he was impressed with the Deanship's work, quality of services, and streamlining of administrative procedures to match international standards.
He also called for increased collaboration between Saudi universities, calling his visit to KSU an important step towards that goal.
Salman Bin Abdulaziz University was established in 2007 as the University of Kharj.
The name was changed to the University of Prince Salman bin Abdulaziz two years ago before being shortened to Salman Bin Abdulaziz University.
King Saud University's Deanship of Faculty and Personnel Affairs was established in 2006, and plays the central role in the University's administration.
Related News