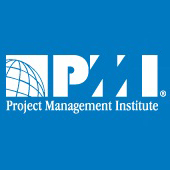 The importance of guiding a project at every step of its development was emphasised by faculty staff and industry experts at a recent workshop on project management at King Saud University.
Presented by engineer Azzam Zaqzouq, the Professional Project Management workshop consisted of a comprehensive program on how to manage projects according to the guidelines of the internationally recognised Project Management Institute (PMI) handbook.
While the guide outlines 47 processes which occur in project management, these fall fundamentally under five headings; initiating, planning, executing, monitoring and controlling, and finally, closing.
During the workshop Mr Zaqzouq broadly addressed the PMI guide, then covered in detail a variety of areas of importance, including risk management, expenses, integration, communication and ethics, to name a few.
In attendance was the Vice Dean of E-Transactions and Communications Dr. Waleed Alsalih, the Deanship's Advisor and Administrator of Project Coordination Dr. Abdullatif Al Abdullatif, the Director of Development and Quality Dr. Nasser Al-Ammar, and the Director of the E-Portal and Electronic Services Hamad Alqahtani, as well as Portal Deputy Director Abdullah Aldebas.
Also participating in the workshop were project managers and engineers Tariq Al-Jadeed, Rakan Al-Qahtani, Faissal Al-Abdul-Latif and Abdullah Al-Ghadeer who brought practical experience from working life.
Organised by the Project Coordination Administration, the workshop is part of a push to develop the administrative capability of the Deanship, specifically in managing information technology projects.
The Guide to the Project Management Body of Knowledge sets the standard terminology and guidelines for project management. The fifth edition of the guide was published this year by the PMI. 
Related News