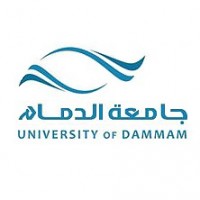 King Saud University, represented by Vice Rector for Quality Dr. Fahad M. Alkolibi, recently received a delegation from the University of Dammam.
The visit was part of KSU's mission to build bridges of communication, as stated in the fifth objective of the 2030 Strategic Plan, and came in response to a desire by the University of Dammam to discover KSU's points of strength and distinction.
The visiting delegation consisted of Dean of Communications and Information Technology Dr. Saad Al-Omari; and Drs. Omar Al-Moammar, Abdullah Al-Qadi and Mahmoud Abdul-Latif of the College of Architecture and Planning. Also attending the meeting were Drs. Saad Al-Hamed and Abdulrahman Al-Dawood, KSU Assistant Vice Rectors for Quality.
After greeting the visitors and asserting that building bridges with other universities is one of the most important strategic objects of KSU, Dr. Alkolibi said such encounters are important for the exchange of expertise and enrich the common ground of both universities.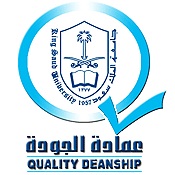 The meeting revolved around questions by the visiting delegation about the duties and objectives of the Vice Rectorate for Quality, how its units operate and their role in Strategic Plan 2030. The visitors also were briefed on KSU's methods to achieve and maintain high academic rankings.
The visitors then toured various units and met with deans and vice deans.
At the end of the visit, the delegation expressed its gratitude for the warm welcome and praised the spirit of brotherhood that unites Saudi universities as they strive to bolster higher education in the Kingdom.
The University of Dammam is a public university in Dammam, Saudi Arabia. It was founded in 1975 as part of King Faisal University. It began with two colleges, Medicine and Architecture/Planning. Other colleges followed: Applied Medical Sciences (1995), Dentistry (2001), Applied Studies and Community Services (2003) and Nursing. It became an independent university in 2009.
Related News