King Saud University is set to grow its reputation for providing practical business experience following the decision to sign a training agreement with the Riyadh International Food Co. (McDonald's), insurance giant Solidarity Saudi Takaful Company, and tourist enterprise Al Hokair Group.
KSU Rector Badran Al-Omar signed the agreements on Sunday February 10th on behalf of KSU's Riyadh Community College (RCC).
The agreements will see the companies train students from the RCC, provide experts to present lectures to students, and secure RCC graduates first priority for employment.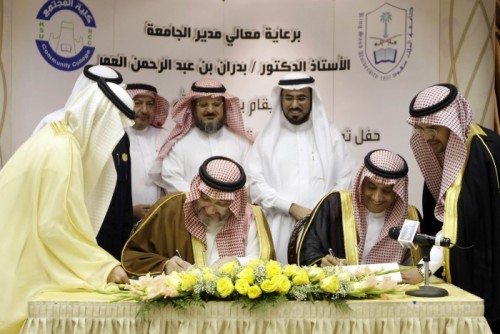 Rector Al-Omar expressed deep gratitude to the president of Riyadh International Food, Prince Walid bin Nasser Al Saud, the chairman of the board of Solidarity, Prince Khalid Bin Talal Bin Abdulaziz, and the board member of Al Hokair, Meshal bin Abdul Mohsen Alhokair.
The three leaders said they signed the agreements out of a conviction they will serve citizens and student, as well as offering opportunities for the empowerment of Saudi youth.
Rector Al-Omar said the support of these business leaders helped grow the university's partnership with the private sector, pointing out that these agreements are in line with directives of the Kingdom's leadership regarding cooperation between the public and private sectors to benefit all citizens.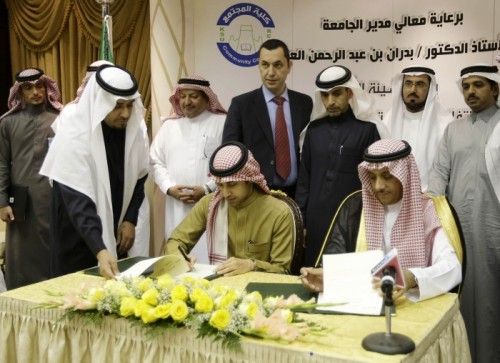 RCC Dean Abdulaziz A. Al-Khedhairy said the agreements will enhance morale amongst students, enrich their employment knowledge, skills and aptitudes as well as give them added motivation in their studies.
All of the companies involved in these agreements with KSU and RCC are local and regional leaders in their fields.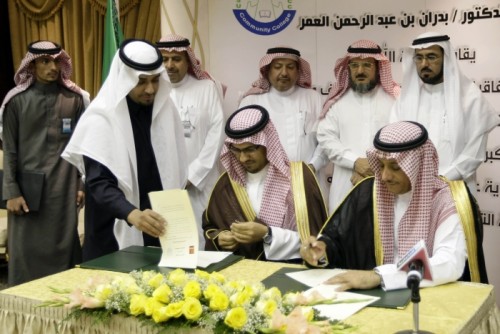 Solidarity was established in 2009 and is one of the leading national insurance companies, providing insurance for general accidents, automotive, property, maritime, engineering and medical care.
Riyadh International Food, registered in 2011, is among the largest and the fastest-growing fast food chains in the region.
Al Hokair Group is a leader in the tourist and entertainment sectors in the Kingdom and the Gulf in general and founder, Sheikh Abdulmohsen Al Hokair, was one of the earliest investors in the entertainment business in the Kingdom, with the company's roots stretching back to 1965.
Related News