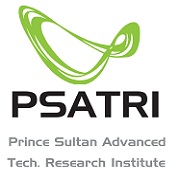 A delegation from the Kingdom's special forces, including paratroopers and members of the Royal Saudi Land Forces has inspected facilities at KSU to offer advice on the development of new technologies for national defense.
During the visit on Saturday Jan. 5 Major Abdul Wahab Al-Rayes was received by the director of the Prince Sultan Advanced Technological Research Institute (PSATRI), Sami Alhumaidi, head of the Autonomous Vehicles Laboratory (AVL), Saeed Al-Dosari, and engineer Adel Zughaibi.
The purpose of the meeting was to discuss technical specifications and the operational demands of a proposed project to protect the special forces during operations, and inspect the facilities and laboratories of the institute.
The institute has worked hard to provide technology for the military and has many plans for future work to help improve transport and local skills as well as build on its broader goal to bridge the domains of academia and industry.
The delegation inspected the laboratories of the AVL, established with the aim of building capacity within the Kingdom in the field of smart vehicles such as unmanned aircraft and automatically controlled ground vehicles.
Adding to this the soldiers and dignitaries also visited the Communications and Networking Laboratory (CNL), which has various educational and research activities such as theoretical and performance analysis, modelling, and the use of advanced algorithms.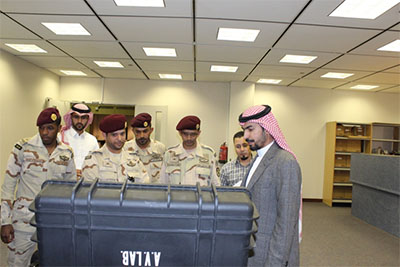 The Microwave, Antenna and Radar System laboratory (MARS), demonstrated to the soldiers the commitment of the university to research in the field of electromagnetism and radar systems that serve academic institutions, government and industrial applications.
The tour also visited the Electro-optics Lab (EOL), which aims at providing research and development for scientific projects as well as technical advice, including the training of engineers and technicians in the use of night-vision and electro-optical systems as well as laser guidance systems.
Dr. Sami Alhumaidi said he was pleased with the visit and wished for more of these active visits and events to further the partnership between KSU and the ground forces of the Kingdom.
Related News