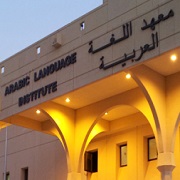 King Saud University's Arabic Language Institute (ALI) shone during a visit from the national accreditation body earlier this month aimed at familiarising them with the language facilities available on campus.
The group from the National Authority for Assessment and Accreditation (NAAA) toured administrative units, academic departments, computer labs and the high tech 'smart classrooms' at the KSU institute.
The ALI has already completed the NAAA accreditation requirements and submitted an application to obtain program accreditation for its higher diplomas in teaching Arabic to non-native speakers and training non-native speaker English language teachers.
Hosting the guests from the NAAA were dean of the institute, Saad Al-Kahtani, under secretary of the Institute, Rashid Daweesh, the institute's under secretary of development and quality, Hassan Shamrani, and various heads of academic departments.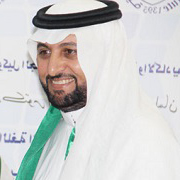 During meetings with the institute, the NAAA heard from a broad range of faculty staff, including the dean, under secretariats and heads of department, officials responsible for admission and registration, student affairs representatives and IT workers.
They discussed performance indicators, learning outcomes, and the team of advisers from the NAAA presented a review and made ​​a number of recommendations.
The team praised the enthusiasm of the institute's staff and expressed their desire to develop and improve the ALI.
The practical application of the advisers' recommendations has begun and the final report will soon be submitted to the NAAA for their assessment.
Related News