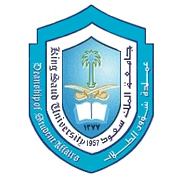 A delegation from King Saud University's Deanship of Student Affairs' Student Counseling Center (KSUSCC) met with other Saudi university officials late last month at the Human Resources Development Fund (HDF) office in Riyadh to discuss employment websites at Saudi universities.
The delegation from the deanship discussed a range of topics, including the difficulties universities encounter when using their job websites, the best ways to train students and faculty to use websites, and the requirements for Ministry of Labor's annual prize for employment services for university graduates.
KSU students and graduates can learn about job openings and apply for them at the university's employment website www.wadhefah.ksu.edu.sa.
Besides publicizing current job opportunities, the website allows students to post their CV, search for jobs by location or industry, and receive background information on companies.
KSU's Student Counseling Center provides out-of-classroom education and training programs in fields that will help develop students' skills and allow them to enter the labor market after graduation.
The Center also coordinates interview sessions with recruiters from both the private and governmental sectors and maintains a database of information about students, including their academic qualifications and preferred career fields, that is available to companies seeking to recruit graduates.
Related News