The new state of the art International Test Centre (ITC) at King Saud University, which will offer English language accreditation previously only available from outside the region, is set to soon open its doors to students after months of work.
The ITC will offer tests normally only available from the US-based Educational Testing Service (ETS), the world's largest private non-profit educational testing and assessment organization.
The chance to take these exams and attain this accreditation at KSU will also be available to students of other Saudi universities, Saudi citizens and others who would like to gain accreditation at KSU.
Touring the ITC recently was the dean of Graduate Studies, Dr. Ibrahim Al-Harkan, and dean of the College of Languages and Translation (CLT),  Faiz Alshihri.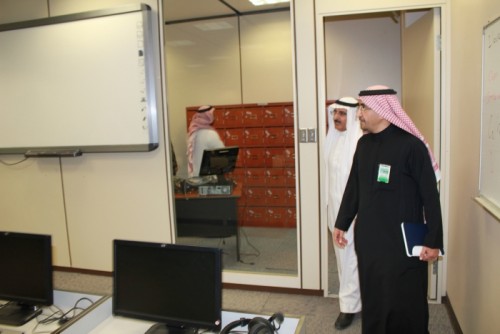 Dr. Al-Harkan said establishing the centre in the Kingdom will spare people the time and money they would otherwise spend on travel to other cities in Saudi Arabia, or even abroad, to sit tests.
The College of Languages and Translation at KSU is considered the ideal location for the new centre, said Dean Al-Shehri,  because of its manpower and high-quality language labs making it more than a match for comparable institutes.
There are plans to offer international tests such as the Graduate Management Admission (GMA), Graduate Record Examinations (GRE) and the International English Language Testing System (IELST) at the ITC.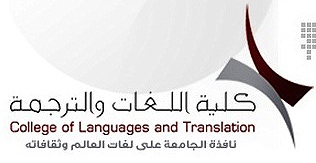 The big winners from the opening of the ITC will be students looking to enrol in graduate programs at international universities where evidence of English proficiency is mandatory.
As well as this, other KSU lecturers, teachers and staff members planning to study abroad will also benefit.
ITC Vice Dean Dr. Khalid Al-Omari said that he expects the college to start accepting applications for the tests in the near future, as the centre has now been completely equipped with the necessary equipment to satisfy the requirements of the American ETS.
Training of the team of 14 male and female supervisors center supervisors who will administers tests has been completed and planning is now under way to organise specialized preparatory sessions for the tests using the resources of the CLT.
Supervisor of the center's female section, Sarah Al-Otaibi, said preparations have reached final stages and the center will soon become listed as on of the international ETS centres as all the steps necessary for ETS licensing have been completed.
Electronic registration for courses will soon be made available via a link on the KSU homepage.
Staff at the ITC are currently working with AMIDEAST - a leading American non-profit organisation engaged in international education, training and development activities in the Middle East and North Africa - to secure the necessary license for the center to gain the ETS branch status.
Currently AMIDEAST is cooperating with KSU in managing two of the tests with a view to eventually handing over control to KSU staff.