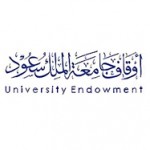 The Saudi Arabian representative of one of Europe's most advanced electrical technology companies has visited King Saud University to renew their association with KSU and affirm their good relationship with faculty and students.
President of the French owned Schneider Electric company in Saudi Arabia, Christophe Campagne, met with the secretary general of KSU Endowment, Dr. Abdulhamid Al-Abduljabbar, and the vice president, Tariq Abdul-Ati.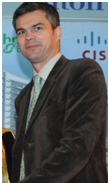 Schneider, manufacturer of a variety of high tech devices for the transmission of electricity, has contributed significant resources to the endowment program at KSU, installing electrical systems and equipment.
As well as that assistance a number of KSU engineering students have received special instruction in how to use these electrical systems, as part of the cooperation with Schneider.
Secretaary General Al-Abduljabbar lauded the company's contribution to the endowment program and said he hoped the strong association between KSU and Schneider would continue.
Related News