King Saud University's Prince Sultan Advanced Technologies Research Institute (PSATRI) has entered into an agreement with US based Dedicated Computing to collaborate on customised computer research.
The two parties, represented by PSATRI executive Director Sami Alhumaidi and Dedicated Computing CEO Donald Schlidt, recently signed a memorandum of understanding and joint scientific cooperation to share technical expertise on computer design, construction of computing solutions for specific technical needs, and building training and simulation systems used in military applications.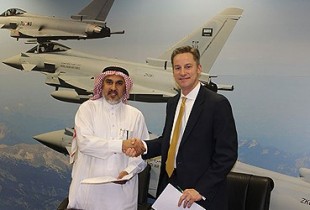 Dedicated Computing, founded in 1978 and located in suburban Milwaukee, Wisconsin, specializes in developing IT solutions in health care, industrial security, military/aerospace and oil exploration.
The MOU also includes collaboration in research and guiding development operations, such as engineering aspects, design, program management and other specialties related to engineering and computing operations, as well as the training needs of students, faculty members and PSATRI staff.
The joint participation will assist development in multiple areas of research, including the Automated Vehicles Laboratory (AVL), which was established with the aim to develop national capabilities and technology transfer in the field of smart vehicles, including aircraft and unmanned, self-controlled ground vehicles.
The MOU also covers PSATRI's Communication and Network Research Laboratory (CNL),  Microwaves, Antenna and Radar Systems Laboratory (MARS), and the Electromagnetic Imaging Research Lab (EOL).
Schlidt said the MOU is an extension of PSATRI's research and development efforts to keep pace with military advancement.
Dr. Alhumaidi reiterated PSATRI's eagerness to establish such partnerships to enhance the academic side of national defense, in line with KSU's mission to achieve global leadership through community partnership.
Related News