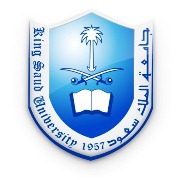 Early this month, KSU's Student Housing authority held its weeklong Popular Festival that included food, art, and culture exhibitions.
The festival had a range of displays, including a vintage car exhibition, and more culturally focused exhibits highlighting Saudi history, such as how to build and construct mud houses.
Later during the festival, the cultural performances at the main tent were launched with readings from the Holy Quran.
Novelist and professor Mohamed Al-Sharhan then narrated stories and poems highlighting the Kingdom's long history and traditions.
KSU student Salman Al-Atibi followed Al-Sharhan's performance with a recitation of a Nabatean poem on the importance of preserving traditions and passing Saudi customs on to future generations.
After the poetry readings there was a culinary demonstration of various popular foods from around Saudi Arabia.
The dishes were organized into five groups representing each regional culinary style; najdiyyah, southern, western, eastern, and northern cuisines.
The day's activities concluded with a dinner in honor of the vice dean of Student Services, Abdulraham Alatar.
Related News