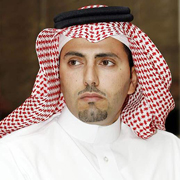 Four King Saud University students recently were honored for their outstanding entries in the University Pride Competition.
The award winners in the photo and video categories, announced by KSU  Dean of E-Transactions and Communication Dr. Esam A. Alwagait, were:
In the photo category:
First prize: Fahad Al-Anqari, for "The Dream of Generations." 47,000 votes
Second prize: Walid Aloteibi, for "You were my dream and you became my happiest days." 41,000 votes
In the video category:
First place: Abdullah Al-Andas, for "Mutation Point." 12,891 votes
Second place: Ussamah Al-Mofleh, for "KSU Time Lapse." 8,553 votes
The University Pride Competition aims to encourage KSU students to reflect their love of and loyalty to the university through photos and videos.
The competition is a manifestation of the growing popularity of visual arts, especially creative photography and video, in Saudi Arabia.
The Kingdom's first exhibition of black-and-white photography was held in 1994 in Jeddah.
Its curator was Princess Reem Al-Faisal, a granddaughter of the late King Faisal.
Princess Reem, who founded the Empty Quarter photography gallery in Dubai, was among the first women granted permission to photograph in the holy cities of Makkah and Al-Medinah.
Deeply committed to her religion, Princess Reem believes her photographs are "a way to praise God's glory in the universe."
Related News