The King Abdullah Institute for Nanotechnology (KAIN) recently organized a training course at the Center of Scientific and Medical Studies at KSU for female students from the chemistry department at Princess Nora Bint Abdulrahman University's College of Science.
The training session, organised by KSU Rector Badran Al-Omar, largely focused on introducing students to nanotechnology, its specific uses, the nano industry as a whole, and also provided machine specific training.
Al-Omar said the target of the training was to enhance the consistency of communication and cooperation between Saudi universities and to produce Saudi leadership and distinction as global leaders.
The first stage of the training comprised of a visit to laboratories, with an introduction to the central laboratory and several machines and techniques related to nanotechnology, such as chromatography (HPLC), gas chromatography (GC-MS), s spectrophotometer (IR), and a zetasizer.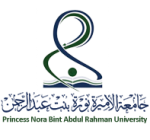 The visit also included a number of lectures, some delievered by graduate students, and the screening of documentaries.
A private visit to King Abdullah Institute for Nanotechnology, which included a talk by the Dean of the institute, Dr. Abdullah Azzeer, was part of the third phase of the training.
Azzeer's lecture included a detailed explanation of nanotechnology, research done by the scientific team, and awards won by the institute for its excellence in the research fields of energy, water analysis, communication, medicine, pharmacy, and food.
Students at the training session were also shown how to make nano-roses less than a millimetre in diameter.
Training participants were later taken on a tour of the clean room, shown the electron microscope, transmission electron microscope, the scanning electron microscope, scanning electron microscope, as well as the ionic catalyst device.
The students concluded the training by receiving certificates of attendance by a member of King Abdullah Institute for Nanotechnology, Dr. Ebtesam Al-Olayan.
Related News