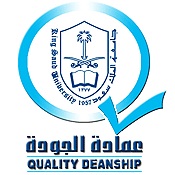 In an effort to maintain quality control in King Saud University colleges, the Deanship of Quality has organized a workshop entitled "Strategies to Assist KSU Colleges and Support Deanships."
The workshop, scheduled for Tuesday, March 4, will be supervised by Deanship of Quality director Abdullah I. Al-Mhaidib, under the patronage of KSU Rector Badran Al-Omar and Dr. Fahad M. Alkolibi, vice rector for development and quality.
The workshop's overall objective will be to develop a disciplined and efficient working plan, based on a scientific and systematic approach that will help fulfill the university's academic vision.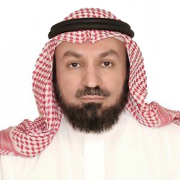 Workshop participants will then evaluate KSU's existing status of services and support systems of the colleges' academic programs, deanships and administrations.
They will then, through an exchange of expertise and experience, establish expectations and propose the needs deemed necessary to attain the expectations.
The workshop will feature three main topics: an assessment of services offered to colleges and deanships; an assessment of the needs and expectations of services available to the Dean of Quality; and proposed strategies and plans to enhance quality within the overall university system.
Entering the workshop, some of the strategies and plans expected to be discussed include:
The establishment and implementation of a quality management system (QMS) and the fulfilment of quality requirements in colleges and deanships.
The development of skills and abilities by members of the colleges and deanships to write self-study reports (SSR) and self-evaluation standards reports (SESR) as per requirements of the National Commission for Academic Accreditation and Assessment (NCAAA).
Cooperation among KSU colleges to follow up on the recommendations required in local and international academic accreditation reports.
Implementation of key performance indicators (KPI) to improve performance in KSU colleges and deanships.
Training and preparation of college members on the implementation of the quality management system (QMS) in KSU.
Implementation of international and local accreditation requirements and standards that comply with the academic requirements and standards of the NCAAA and other bodies
Related News