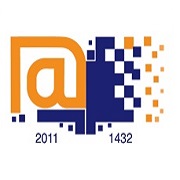 A delegation of women from the  Saudi Electronic University has visited King Saud University, meeting with faculty and touring facilities of the Deanship for Faculty and Staff Affairs.
The Deanships' Deputy Dean, Gazeal Al-Aisa, received the group and explained workflow in the department, how transactions are conducted and what electronic services are provided by the deanship in administration.
The group complemented the deanship's efforts to improve the level of services and adjust the procedures of the administrative process to achieve higher quality as well as emphasizing the need to strengthen communication between departments.
The visit was sparked by Rector Badran Al-Omar's goal of enhancing communication and cooperation between Saudi universities under the umbrella of The Ministry of Higher Education.
Related News