Dr. Sherif Elwatidy, a neurology professor at the College of Medicine at King Saud University, recently patented a new method he produced for preserving bone for transplant procedures.
Elwatidy's project, titled "Preservation and Restoration of Cranial Bone Flaps" received its patent from the United States Patent and Trademark Office on Feb. 26.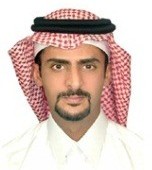 Dr. Khalid Al-Saleh, the supervisor of Intellectual Property and Technology Licensing Program (IPTL), discussed important implications of the invention and explained its technical and scientific advantages.
Currently there are various ways to preserve the bones of the skull, when removed from a patient.
Doctors have the option of preserving these bones within the human body itself, usually under the skin of the abdomen, thigh or scalp, but that method requires two additional surgeries.
It also increases the suffering of the patient, and carries the risk of complications, particularly the ulceration of the skin covering the bone.
There are also other ways to preserve bones, such as storing them sterile bags, which are sterilized again after replantation of the bones, but this method leads to the loss of all living bone cells, increasing the rate of complications, such as bacterial infection and bone decay after they are transplanted.
The other alternative is artificial bones, usually available in developed countries, but are costly and carry the risk of rejection due to the body's response to the artificial bone as a foreign object.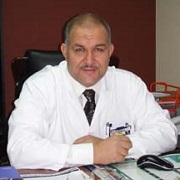 Elwatidy's new preservation and transplant method extracts large pieces of bone in a new and creative way to maintain their vitality and make bone transplant procedures more accessible in developing nations.
The bones are sterilized for several periods of time outside of the human body, where they are cleaned of all soft tissue and sharp bony appendages, and sterilized again.
The bones are then kept in accordance with the medical requirements to be retrieved in time to replant in the patient's body.
The main advantage of this method is that it is not technologically demanding or expensive.
The bones are preserved in refrigerators that are available in all hospitals that keep the bones at -18o degrees Celsius. It removes the need for a bone bank which stores bones at -800 degrees Celsius using nitrogen gas.
This method of preservation can also keep bones for long periods of times, up to 12 months, without any effect on the bones' vitality or degree of sterilization.
Elwatidy's newly developed method has been used in clinical trials on a total of 24 patients, where it has been deemed effective and not caused any cases of bacterial infections or inflammations in the transplanted bones.
Related News