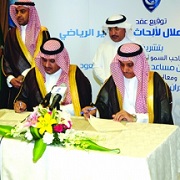 King Saud University has partnered with Al-Hilal S. FC to establish the a research chair to encourage the science of sport and the development of sporting institutions to benefit young people across the Kingdom.
King Saud University signed a contract on Feb. 24 with Al-Hilal club management to establish the Al-Hilal club research chair for sport development to sponsor research related to the sports field for three years.
Al-Hilal Saudi Football Club's Vice Chairman, Prince Nawaf Bin Saad, said this move reinforces the social statue of Al Hilal and the great role it plays on a national level.
Prince Nawaf also lauded KSU's rector, Badran Al-Omar for his cooperation and keenness to link youth and sports movements together to achieve the goals of each party.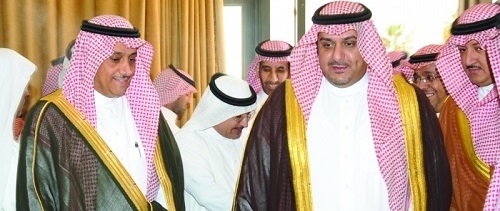 The club is the first in the region to inaugurate a research chair in the field of sports.
Funding for the Al-Hilal Club Research Chair for the Development of Sports will come from a mix of university sources and significant private contributions from honorary members.
Related News