A new insulin pump for diabetics, invented by King Saud University engineering professor Wahied Gharieb Ali, has received a patent from the U.S. Patent and Trademark Office.
The energy-saving, piezoelectric dual-syringe insulin pump is smaller, does not contain electric coils and is not affected by electromagnetic waves during operation.
According to Dr. Khalid Al-Saleh, supervisor of KSU's Intellectual Property and Technology Licensing Program (IPTL), the pump's motor can be injected from either of two insulin reservoirs by controlling the direction of the motor's action.
The pump's batteries can be charged by the body's natural sources of energy, such as heat or kinetic energy, increasing their operating life.
In addition, the device can store a greater supply of insulin, enabling the patient to use it for longer periods than other pumps on the market, and its programmable nano-sensors can determine the lowest possible amount of insulin needed.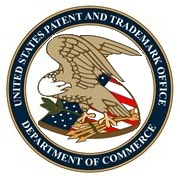 In the abstract accompanying his U.S. patent application, Dr. Ali explained that the dual-syringe system allows a patient to have available both fast-acting and slow-acting insulin medications.
Dr. Ali's insulin pump also has been submitted for patent consideration to the International Patent Bureau and Saudi Arabia's Patent Office.
Dr. Ali, who received bachelor's and master's of science degrees in electrical engineering from Ain Shams University in Cairo and a Ph.D. from the Grenoble Institute of Technology in France, is an associate professor in the electrical engineering department of KSU's College of Engineering.
Related News