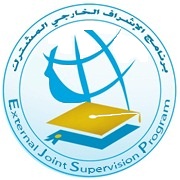 The External Joint Supervision Program for female lecturers and demonstrators at Princess Nora bint Abdul Rahman University held a workshop early last month on the challenges the program faces going into the future.
The EJSP has increasingly been providing Saudi universities with more and more qualified female teaching personnel.
Held under the patronage of the university's rector, Huda Mohammad Al-Ameel, the workshop was conducted by Ibrahim Al-Harkan, King Saud University's dean of Graduate Studies and EJSP director; Nadia Al-Ghreimil, acting vice head of KSU's Information Systems Department; and Norah O. Abanmy, the EJSP program's coordinator of academic affairs.
Al-Ameel opened the workshop by greeting the participants, and was followed by Al-Johara Ibrahim Alsegaih, EJSP director at Princess Nora University, who reviewed the workshop topics and the two ultimate objectives.
The first objective was to answer repeated questions, and discuss the challenges and difficulties faced by the EJSP, as well as  examine the opportunities for Saudi students to study at foreign universities through a range of joint sponsorship methods.
Part of the workshop's first objective was to not only recommend simple way to unify the visions and objectives of all Saudi universities, but establish procedures forcooperation, drafting agreements with foreign universities, discussing alternative and new higher education methods, and improving methods of gathering information from foreign visitors.
The second objective was to agree to continue holding workshops and making recommendations based on repeated questions arising during discussions about education of this type which serves a large number of female Saudi students whose circumstances prevent them from being able to study abroad on  scholarship.
After much discussion, participants arrived at several recommendations, including the creation of a website for all Saudi university EJSP's to showcase them, and to utilize the experiences of female students.
Al-Harkan lauded Princess Nora University for their initiative in hosting the workshop, and said he hopes female lecturers and demonstrators at Saudi Universities will be able to earn degrees to empower them to secure leading positions in research, the Arts, and education.
Other participants in the workshop included Mohammad Abdulaziz Al-Ohali, deputy minister for educational affairs at the Ministry of Higher Education, Zuhair Salah Abduljabbar, assistant secretary general for studies and development at the National commission for Assessment and Academic Accreditation, and leaders from a number of Saudi Universities, including Saudi Electronic University, King Abdulaziz University, Tiba University, Umm Al-Qura University, Northern Borders University, and Tabuk University.
Related News