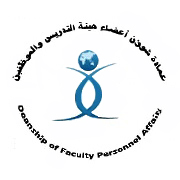 The almost 30,000 staff and faculty of King Saud University will now be able to expect more from the university's administrative services following the opening of the new Employees Service Unit.
The new unit will provide a host of government services to university staff, such as obtaining birth certificates, applying for and renewing passports and driver's licenses as well as renewing vehicle registration and obtaining license plates.
Mr. Abdul-mohsen Al-Nafeesah, head of the new unit, said the unit has 24 full-time employees who check paperwork for completeness according to governmental rules and regulations and then submit them to the government.
The work of these employees to answer questions, classifying applications, review them and then complete any tasks off campus will save KSU staff time and money, allowing them to focus on their academic activities.
Mr. Abdulaziz Al-Eid, the director of personnel relations said following the unit's success in negotiating with the government to provide these services, they hope to secure discounted services for KSU staff from hotels, health spas, malls, and other businesses.
Related News