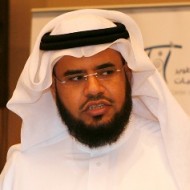 A King Saud University lecturer has taken centre stage at a government sponsored event to discuss public education, speaking to attendees about the academic foundation of modern teaching methods in science and mathematics.
Fahad Alshaya, director of the Excellence Center for Science and Mathematics Education (ECSME) and supervisor of the Sheikh Abdul-Rahman Obeikan Chair for the Development of Science and Mathematics Education, said at the International Forum for Public Education that the concept of learning has witnessed great shifts based on philosophical and psychological grounds.
In a lecture titled "Evaluating in Order to Learn Science and Mathematics," presented during the week long forum, Alshaya said methods of evaluation should be considered part of the learning process, not just what regulates it.
He also stressed the focus needed to move from assessment of learning to measure the amount of knowledge students possess, and what they can do with it, to evaluation and how it can be used to improve educational processes.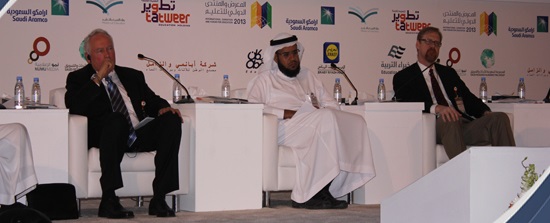 This shift in the concept of learning and evaluation is creating a need to use corrective and evaluative methods that are consistent with the philosophy and basis of education adopted for education in Saudi Arabia.
Following his presentation, Alshaya participated in a panel discussion on international studies with educational expert Alexander Wiseman and the executive director of the International Association for the Evaluation of Educational Achievement, Hans Wagemaker.

Related News