Researchers at King Saud University have patented a remarkable new material which may revolutionize the filtration of contaminated water following industrial use.
Known as Chitosan, the new material was developed by professor Ibrahim  A. Alsarra, a faculty member at the College of Pharmacy, supervisor of Walid Kayyali Chair for Pharmaceutical Manufacturing, professor Fars K. Alanazi and professor Awaad Abdo Radwan.
The inventors have been quick to point out this new water purification technology, which removes impurities such as heavy metal ions from water, could have lasting health, environmental and economic implications.
The traditional techniques used to reduce the mineral content of industrial waste have a very high operational cost, and sometimes it is not be effective to remove some toxic metals.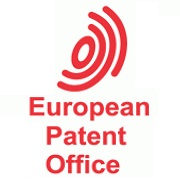 However, bio-polymers like Chitosan and its derivatives have an exceptional ability to reduce the concentration of toxic metal ions to a minimal count per billion, making water safe for human use.
They also don't dissolve or corrode in acidic mediums, making them more useful in the disposal of toxic heavy metals.
Microwave radiation was used to create a mix of  Chitosan and other materials, giving it the ability to remove heavy metal ions even more efficiently.
Other variations attempted by the inventors have seen derivatives created that are porous, highly chemically stable, and with an even higher resistance to acidic solutions.
Registered under the title "Chitosan Derivative, a Method for its Preparation and its Use as an Adsorption Agent" the invention has already received a European patent, and has been submitted for an international patent.
Related News