King Saud Univesity's vice rector for graduate studies and scientific research, Ahmed Al-Aameri, opened a two-day international workshop early last month on the 'role of histone deacetylases (HDACs) and interacting proteins in liver cancer'.
The international workshop was sponsored by KSU's Bioproducts Research Chair in collaboration with the National Plan for Science and Technology.
Professor Abdulrahman I.  Almansour, dean of the College of Science, and Mohammed Wadaan, supervisor of the Bioproducts Research Chair were also present with Al-Aamri.
Featured speakers included Professor Ludger Wessjohann , director of the prestigious Leibniz Institut für Pflanzenbiochemie (IPB): Bioorganic Chemistry; Dr. Ayman A. Abdo, associate professor of medicine and consultant gastroenterologist in KSU's College of Medicine; and Farooq Muhammad, KSU's professor of cell and molecular biology at the College of Science.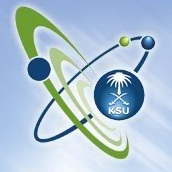 The fact that liver cancer ranks fifth in prevalence and mortality explains the workshop's major emphasis on a topic that attracted more than 100 researchers and physicians to  KSU over the two-day workshop.
Dr. Wessjohann, a KSU visiting professor who early last year represented the Leibniz Association in discussions about another collaborative research effort, spoke twice on activity-based protein profiling, one of the Leibniz Association's major areas of expertise.
"This workshop was organized by the NPST involving a project we received a year ago," Dr. Farooq said. "We already had interesting data which we thought could be beneficial for researchers and physicians who are working in the liver cancer field, and we wanted to share the results with them.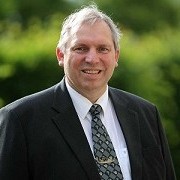 "Dr. Wessjohann is our collaborator and also the technical consultant in the project."
Professor Farooq added that the KSU Bioproducts Research Chair also coordinated its activities on this project with the university's School of Medicine's liver disease research center, represented by Professor Abdo in the workshop.
In addition to the speeches and sharing of findings and data, Professor Farooq said the workshop featured questions and answers sessions which he described as "quite fruitful."
Mohammed Wadaan has also counted achievements of Bioproducts Research Chair during last year.
HDAC inhibitors are an exciting new addition to the arsenal of cancer therapeutics. Exposure of cancer cells to HDAC inhibitors has been associated with a multitude of positive molecular and biological effects such as transcriptional control, protein-DNA interaction, growth arrest and apoptosis.
The exact mechanism by which HDAC inhibition cause cell death remains unclear and the specific roles of individual HDAC enzymes as therapeutic targets has not been established, however, emerging evidence suggests that the effects of HDAC inhibitors on tumor cells may not only depend on the specificity and selectivity of the HDAC inhibitor, but also on the expression patterns of HDAC enzymes in the tumor tissue.
As for the role of the NPST with KSU, the university mobilizes all of its scientific and technological capabilities to keep pace with the strategic directives of the State in the field of science and technology as determined by the NPST's comprehensive plan.
Through this plan, Saudi Arabia tries to confront present and future scientific and technological challenges to occupy scientific and technological standing.
Any collaboration with the Leibniz Association is considered a major opportunity. The association - a union of non-university research institution for many branches in research - has collaborated on nearly 5,000 projects across more than 100 countries.
Related News