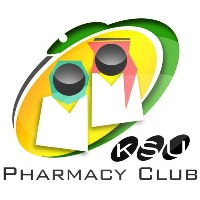 Students and staff from the College of Pharmacy have met for the first time as part of a new series of monthly meetings organized by King Saud University's pharmacy club to keep staff and students connected.
On hand for the inaugural meeting on Monday March 4 was Dean of the College of Pharmacy Dr. Yousif Abdu Asiri  who answered a range of questions such as what are the dates of some lectures and exams through to how the school monitors attendance.
Dr. Yousif Abdu Asiri talked about the university's role in protecting student rights and helping them overcome problems, explaining how the rights system works as well as academic grading and assessment procedures.
The possibility of combining practical training and the summer semester was raised during the meeting and with some suggesting it may be too much work for only one summer.
The issue of female students leaving the college was briefly discussed with this topic highlighted for a broader discussion with the vice dean at a later stage.
Related News