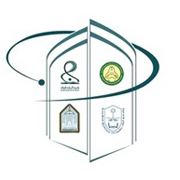 Prospective female students thinking about studying in Riyadh now have the option to enroll online for courses at all four of the capital's public universities, as the admissions portal for this year has now opened.
Students will need to access the online portal at www.rgu-admit.net then they can book a time to sit  the admission test, which is prepared by the National Center for Assessment in Higher Education, and will take place by the end of the of Rajab (second week of June 2013).
This test is considered one of the main conditions of admission in all four universities.
Next students will need to check the admission procedures and the specialties available in the admission guide before the admissions window opens, so as to give the applicant enough time to familiarize themselves with course requirements.
Finally the prospective students it is important they study the detailed explanation of the method of application, which is available on the main page of the portal, allowing them to apply for the university they want and choose their major or specialty.
The Head of the Unified Online Admissions Committee for female students in the public universities of Riyadh, and the under Vice Rector of Educational and Academic Affairs at KSU, Abdullah Salman Al-Salman, said this was a great move forward.
This is the fifth year unified admissions have been offered in the city of Riyadh and it has proven one of the easiest ways for female students to enroll and get their college education.
Al-Salman said  since the establishment of the online portal numbers of applicants have soared as it made it possible for female applicants to apply for more than one university at the same time without going through the hassle of personally visiting universities.
Related News