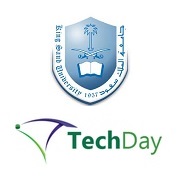 All things technology are set to be celebrated at King Saud University(KSU) this week as the Annual Day of Information Technology opens at the campus in Riydah, showcasing existing IT facilities and unveiling some new developments.
Held on Wednesday April 24 and sponsored by KSU Rector Badran Al-Omar, the celebration will showcase a number of new electronic services.
KSU's Deanship of e-Transactions and Communications has been instrumental in organising the event, also known as Tech Day, and the dean of e-Transactions and Communications, Esam A. Alwagait, said that the day will not only celebrate the launch of a number of online services, but also highlight success stories of close cooperation with international partners.
One of the featured services is the unified online portal for e-services, with which users can reach anyone in the faculty, while the portal can be accessed from any computer.
The development of a unified database at KSU, which is as the official reference for the universities' staff and decision makers will come in for high praise during the celebration as it makes access to scientific research more user friendly.
An easy-to-use editor (wizard) to help research groups manage the online portal and other websites will also be on display plus a new trial version of the university portal will also launch during the celebrations.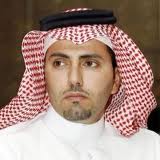 This new version of the portal is part of an attempt to reinforce and redefine web-education, in light of the highly competitive nature of the economy, while also serving people with special needs.
Alwagait said that "the virtual tour" will also feature as part of Tech Day.The virtual tour feature the same technology as Google Maps and Panorama 360 to allow prospective students to roam the facilities of the university and its buildings, and is expected to attract newcomers to the university.
In the lead up to the event, Alwagait thanked Rector Al-Omar for his continued support of the development of IT services, which has led KSU to become a pioneer in this field in the region.
For more details visit the Annual Day of Information Technology's website.
Related News