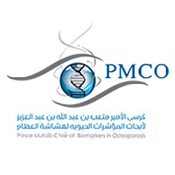 King Saud University recently held a workshop on Vitamin D and it's importance to health on April 10 and 11 at the Holiday Inn Hotel in Riyadh.
The conference was organized by the Prince Mutaib Chair for Biomarkers on Osteoporosis (PMCO), at KSU's College of Science and was hosted by KSU's vice rector for graduate studies and scientific research, Ahmed Al-Aameri.
The workshop attracted both male and female researchers, professors, and specialized doctors from the around the Kingdom.
The convention incorporated a series of lectures about vitamin D and its importance to health as well as its relation to maintaining a healthy society.
Latest developments in the field of osteoporosis and their connection with vitamin D were also discussed.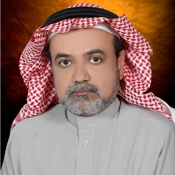 Dr. Nasser Al-Daghri started the event by introducing the lecturers, the agenda, and thanking Al-Aameri for overseeing the event.
Dr. Al-Daghri gave a brief overview on the ongoing research in osteoporosis at KSU and highlighted the university's scientific partnerships with international universities and continued research in the field.
Al-Daghri also mentioned and praised the level of ongoing hard work the Chair has conducted with their current project surveying the level of vitamin D in Riyadh schools to create a database regarding vitamin D deficiency in the Saudi children.

The latest findings and future vision of the preventing vitamin D deficiency and osteoporosis in the Saudi Kingdom was the first lecture presented at the workshop by Al-Daghri.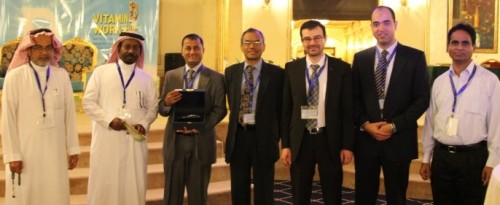 Professor Sunil Amalaouansa's lecture followed on "The basis of vitamin D in terms of its history and bio-availability" during which he gave the audience a quick overview of vitamin D and its importance for overall health and metabolism.
Sunil also pointed to the most important sources individuals can obtain vitamin D, the top source being sunlight, followed by oil rich fish such as salmon and tuna.
Professor Yousef Saleh followed up with a lecture on "The epidemic of the Vitamin D deficiency," highlighting the deficiency of vitamin D in the Saudi society.
Saudi society is considered to have one of the world's highest levels of vitamin D deficiencies.
One of the meeting's goals is the promotion in public awareness of the importance of vitamin D in society and the push for an increased government role.
Related News