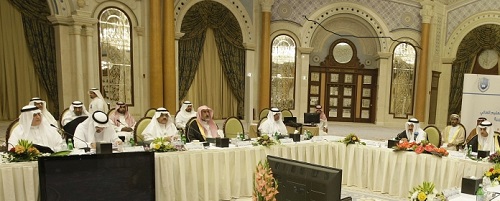 Academic leaders from across the Gulf region have gathered at King Saud University for their annual meeting to discuss the latest developments in higher education throughout the nations of the Gulf Cooperation Council.
The the GCC's 19th meeting on higher education was held on Tuesday and Wednesday April 16 and 17 and saw a range of issues discussed, including admission criteria, development of joint research opportunities and the establishment of a nuclear energy research program.
Equality between the people of the GCC in terms of admission and treatment was high on the agenda with officials committing to upholding equality while also  affirming their support for academic interaction between GCC institutions and the Gulf Journal for Scientific Research.
During their meeting the university heads said they would continue to provide awards for excellence in the design and development of electronic courses as well as the development of academic programs in the field of nuclear energy.
Discussions were held into the ways institutions can address the needs of students with special needs and time was given to discuss establishing a translation and publishing centre for continuing education at the Arabian Gulf University.
Related News