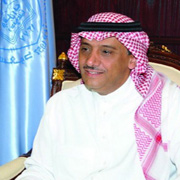 Students from across Saudi Arabia have flocked to the International Exhibition and Conference on Higher Education in Riyadh with King Saud University holding pride of place amongst Saudi institutions on show.
This exhibition saw 436 universities and other higher education institutions from 37 different countries gather in the capital, 51 of those being from Saudi Arabia.
There were 75 workshops during the three day exhibition, which ran from April 16 to 19, in addition to to a number of public lectures given by more than 20 international experts.
After the KSU pavilion was opened by KSU Rector Badran Al-Omar, the vice rector for Business Development at KSU,  Mohammed Al-Sudairy, said that he was very keen to ensure success of the conference and exhibition.
He also noted the importance of the conference which allows leaders of international universities to meet and exchange expertise learning from international experiences in the field of higher education.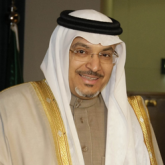 Al-Sudairy went on to explain many valuable opportunities are provided by the conference prospective students, in the form of a large amount of  information to help these students earn their bachelor's degrees or proceed to graduate school.
He also said that there are many possibilities  for reinforcing strategic partnerships between the KSU and prestigious international universities, as well as local universities, through a number of workshops held at the event.
At KSU's pavilion meetings were held with representatives of international universities and saw the signing of various memorandums of understanding and cooperative arrangements with partner organizations.
Related News