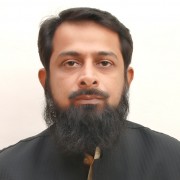 Micro lasers were center stage earlier this month at King Saud University's Advanced Manufacturing Institute during a lecture on what is required to create computer models of the way micro lasers work.
The lecture, "Modeling and Optimization in Micro Laser Beam Machining of Engineering Materials" on April 15 was presented by Assistant professor Usama Umer, and was attended by around 25 members of faculty and students.
Micro lasers are used in manufacturing and production to produce tiny medical devices, electro mechanical systems, and even tools used in micro machining processes.
Umer said the lecture focused on "the basic knowledge requirements to form a Micro laser beam machining model."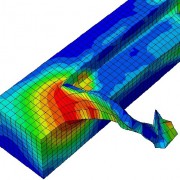 Models of the way micro lasers cut and machine an object are created on computers using specific mathematical software.
Umer explained that when such micro lasers "cut" material, a number of different processes take place, such as heating, melting, vaporization, and ablation.
"The purpose of modeling is to try and simulate [such] physical phenomenon, so that we can select the best possible parameters for performance optimization," he said.
The lecture was well received by students and faculty present, and Umer closed by taking questions from the floor.
Related News