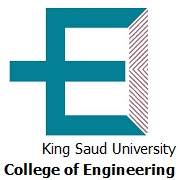 Graduates from King Saud University(KSU) have secured first and third place in the annual Graduation Projects Contest for engineering students from faculties across the Gulf Cooperation Council(GCC) nations.
Winner of first place Ryan Salman Mohamed Al-Oqaili and of third place, Faisal Al-Turky Abdullah Al-Maddy Abdullah Al-Shemari, were awarded their prizes at a gala awards ceremony the evening of Tuesday April 16 at the King Abdulaziz Historical Centre in Riyadh.
The awards were organized by the general secretariat of the deans of the faculties of engineering, architecture and planning, from across the GCC countries and are intended to provide students with the opportunity to be creative in finding solutions to engineering challenges.
It also allows them to practice applying designs, gives them a chance to exhibit the skills and knowledge gained through theoretical study and includes project management and teamwork.
The top three winning projects receive cash prizes and the results of the contest will be announced and distributed across the GCC countries.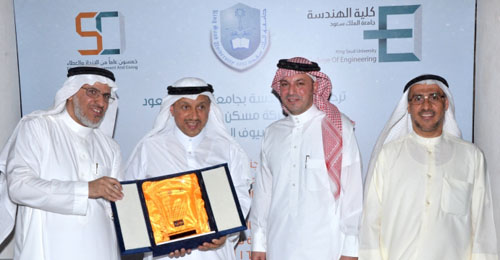 The contest enjoyed a lot of attention this year, with 10 GCC universities submitting 46 special projects, requiring the use of 22 judges from four different countries, namely the United States, Egypt, Jordan and Turkey.
In this year's awards six students, instead of the traditional three, received awards for their hard work reflecting the sheer number of high quality entries received throughout the contest.
Starting next year, another contest will be opened up for students of architecture and planning, as well as the students of the faculties of computer science.
 The final results of the contest are the following...
-First place went to College of Engineering, KSU, student Ryan Salman Mohamed Al-Oqaili.
- Second place was for Qatar's Faculty of Engineering's Geyhan Abu Hammad Marwa Ashour Shaimaa Said.
-Third place went to the College of Engineering at KSU, for Faisal Al-Turky Abdullah Al-Maddy Abdullah Al-Shemari.
-Fourth place was for the College of Engineering's Jazan Yahya Al-Afifi, who received an award from the company.
 There was also Ahmed Ghachem, from the College of Engineering in the United Arab Emirates, who was awarded by the sponsoring company's, Maskan, Mansour Mohammed Omar Ahmed Saeed Mohammed Ayman Al-Adly.
 The contest was sponsored by Maskan Arabia, an Arab real estate investment corporation.
Related News