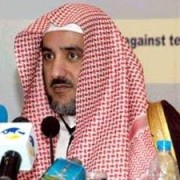 Teaching of the Arabic language globally has been the number one topic of conversation at the Arabic Language and Literature Department at King Saud University this month.
Speaking at KSU on Tuesday April 30 was the General Secretary of the World Assembly of Muslim Youth (WAMY), Dr. Saleh bin Sulaiman Al-Wahaibi who gave a lecture entitled 'Experiments in the service of the Arabic language'.
Dr. Al-Wahaibi told the audience about the special efforts his organisation has undertaken to teach Arabic including training courses for teachers, specialized training for students who are non-native speakers and hiring specialists from other regions outside the Arab world such as Nigeria and Mauritania.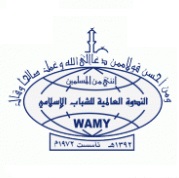 The WAMY has also provided books related to teaching Arabic  to universities and Arabic language departments in Africa, Russia, China, the USA and some European countries.
Some universities such as Kampala University in Uganda , Al-Hekma in Nigeria and Addis Ababa in Ethiopia  University, have received material support and advice in establishing their Arabic language program.
Twinning agreements have also been sought between with Arab and Islamic universities that are interested in the service of Arabic language, such as KSU and Al-Azhar University in Egypt.
Following his lecture Dr. Al-Wahaibi spoke with his audience of professors and graduate students, about his organisations various programs.
 Related News