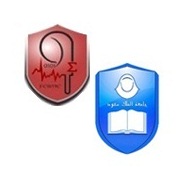 A German journalist has toured King Saud University's women's facilities, meeting with staff and students on campus in Riydah.
Suzana Kozel visited Female Center for Scientific and Medical Colleges  in Al-Malaz recently and was greeted by and number of dignitaries
from where she was taken around the university headquarters and then into the University City for female students where she was brief on the various departments and facilities.
The journalist's tour included a tour of the library, the College of Dentistry, the Prince Nayef Center for Health Science Research, laboratories and facilities, used in the practical application of scientific materials.
Ms Kozel expressed her admiration of the University City for Female Students saying it was 'excellent'.
Next on the tour was the Olaysha Center for Girls, where a quick tour of the center, including the book fair and the College of Tourism and Antiquities.
Ms Kozel inspected antiquities, which were copied after the original pieces present in the King Abdulaziz Museum before meeting with academics to discuss higher education in Saudi Arabia.
During the meeting they also discussed the social and economic developments ongoing in Saudi Arabia and the role of women in these developments.
At the end of the visit, the journalist was given gifts from the book fair and a souvenir gift in the name of the staff of KSU.
Related News