Students in the USA are flocking to learn Arabic thanks to the generosity of students from King Saud University and the work of the Languages Department in Riyadh.
Saudi students studying on scholarships at the Southern Illinois University in the USA volunteered to give free Arabic lesson in the evening at the university and saw a big turnout of American students and professors wanting to learn.
The university appreciated the steps taken by the students so much it now reserves halls for them inside the university.
Subsequently KSU is now supporting the students in their endeavours providing them with resources for teaching based on A curriculum prepared by the Arabic Language Institute at KSU.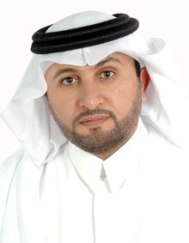 The Dean of the Languages Department at the university has encouraged English professors to learn Arabic to improve their cultural awareness and their languages skills.
The KSU Arabic Language Institute's representative, Dean Saad Al-Kahtani, has offered to supply them with everything they need as well as provide the opportunity of admission to the students who want to learn Arabic in Saudi Arabia.
KSU believes this is a valuable opportunity to spread Saudi Arabian and Islamic culture through their teaching of the language, prompting students to travel Saudi Arabia and get to know the nation and the Arabic language better.
Related News