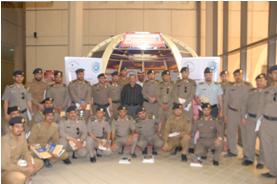 Officers from the Saudi Arabian Civil Defence Force and the National Guard have toured the  Center for Seismic Studies at the College of Science at King Saud University to find out more about how the centre monitors earthquakes.
Director of the Center, Professor Abdullah Al-Amri, explained to them the way the center detect and monitor earthquakes and explained the early warning signs.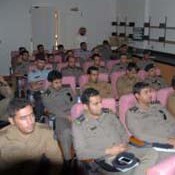 During their visit the delegation also toured the Geological Museum and the Saudi Society for Earth Sciences' Exhibition.
Ismail Fathy, a professor of seismology at the centre, also a lecture on the dangers of earthquakes, volcanoes and n addition to how to handle them, as well as the best ways to evacuate civilians and the gauge the earthquakes on the Richter scale.
At the end of the lecture, the visiting officers and the audience asked a host of questions and finally received pamphlets, leaflets and brochures about earthquakes and their dangers to help build their knowledge.
Realted News