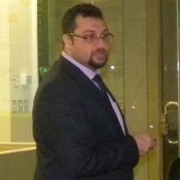 Safer bus journeys for commuters in Saudi Arabia was on the top of the agenda during a recent lecture held by the Advanced Manufacturing Institute (AMI) at King Saud University in Riyadh.
Entitled "Bus safety assessment during a rollover accident" the lecture was concerned with the safety of bus passengers during an accident and was attended by researchers from the Institute.
Studies by the presenter of the lecture, engineer Sherief Al-Sioufi, into effective bus design show using micro-elements in construction can improve endurance.
Related News