As part of a continuing lecture series at King Saud University's Advanced Manufacturing Institute (AMI), engineer Mustufa Haider Abidi made a presentation earlier this month on virtual reality and its use in manufacturing and training.
In the presentation, entitled "Development and Evaluation of a Virtual Assembly Trainer" Abidi explained the use of VR technology in manufacturing processes, especially for the assembly training.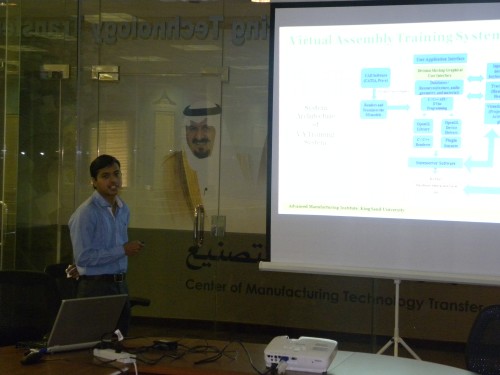 He also highlighted the facilities available for Virtual Reality at AMI. The presentation was well attended, with many excitted about the latest advanced manufacturing technologies.
The AMI dean, Abdulrahman Al-Ahmari, also attended the presentation, and thanked Abidi and the audience for their time.
Related News