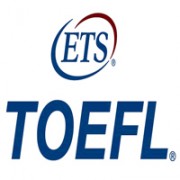 KSU conducted its first ever online English as a Second Language exam (TOEFL iBT) earlier this month, providing the first step in facilitating college admission in the Kingdom on several levels.
KSU's Dean of Graduate Studies, Ibrahim Al-Harkan, called the exam a pioneering step forward towards facilitating the admission of graduate students into KSU, as well as into other universities world wide, by providing an opportunity for affiliates of the University to take the TOEFL iBT at the center.
Al-Harkan said that the capacity for testing is 84 at the men's section at the center and 30 for the women's section, making KSU one of the largest facilities providing the service in Saudi Arabia.
To date, 77 male students and 20 female students have already taken the test at the center.
Al-Harkan said the test was conducted with "utmost professionalism and according to the criteria of the International Educational Testing Service Center."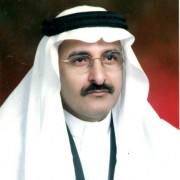 The dean of the College of Languages and Translation, Faiz Alshihri, said that his college's tremendous cooperation with the Deanship of Graduate Studies has made the endeavor a great success, and now the center can serve the nation's collegiate community.
The vice dean of the College of Languages and Translations' Academic Affairs, Khalid Hadi Al-Amri went on to give specific instructions to those interested in taking the test.
Al-Amri urged those applying to take the test to do show up at the center half an hour before their scheduled exam time and to bring two forms of identifying documents.
Applications for upcoming TOEFL iBT exams are now available on the website of both the ETS American Foundation and the Deanship of Graduate Studies' websites.
Al-Harkan and Alshihri both thanked and expressed their deep appreciation to KSU's administration for its support os the program, and extended their thanks to the affiliates of the College of Languages and Translations, the Deanship of Graduate Studies, and to Security and Safety Management for their combined efforts in successfully making the test available.
Related News