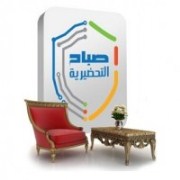 Academic leaders from King Saud University have praised female staff and students at the university for their hard work and encouraged them to think creatively in order to expand the University's research output.
Speaking during an open meeting with females students from the Preparatory Year, KSU vice rector of graduate studies and scientific research, Ahmed Al-Aameri, expressed his happiness about the university's dedication to supporting and encouraging creative and innovative students.
Vice Rector Al-Aamri said there has been a lot of action recently in the adoption, nurturing and encouragement of  creativity and innovation and now it was the job of all to translate these ideas and creations into products that serve industry, development and the national economy.
Students from KSU, he said, had been the recipients of many patents for inventions, had thought up new innovations and entrepreneurial ideas because both the female and male students are active in the developmental process.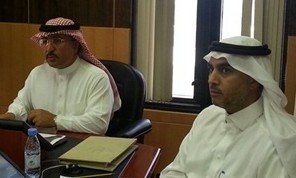 Following this Abdullah Al-Ghamdi, assistant vice rector of knowledge exchange and technology transfer, said creating a knowledge economy is an initiative aimed at organizing the creative process from the beginning until the point of marketing.
Al-Ghamdi encouraged the international side of the university towards creativity and innovation in education, saying they have evolved and moved out of the traditional framework of education.
He cited a few excellent international examples of worldwide success that started from small beginnings such as Bill Gates, founder of Microsoft, Mark Zuckerberg, the founder of Facebook, and others.
He then gave a detailed explanation of the pursuit of an idea and promised female students a center for the adoption of ideas, through which they can register an idea so it can be referred to those specialized in developing, adopting, and improving it so it can provide the inventor with a job after graduation.
In a free speaking session student, Sarah Khamis, who is a member of the Advisory Council and the Robotics and Inventions Club, inquired about brainstorming sessions and what period of time it would take to transform an idea into a product.
Al-Ghamdi pointed out the importances of inaugurating a centre to generate ideas through brainstorming because many of the most revolutionary ideas come from meetings such as this.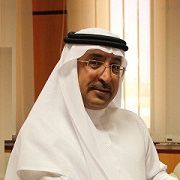 He pointed out the Prince Salman Institute for Entrepreneurship  is also available to provide business assistance to help organize programs that assist students to form ideas and design a development program accordingly.
Another student, Wad Al-Ateek, the leader of the Inventions Club and a member of the Robotics Club, asked about the possibility of giving female students the chance to participate in the current Life Exhibition even if the student had already participated. The PY submitted 12 inventions to the Life Exhibition.
Responding to her question, Vice Rector Al-Aamri said that is no problem as it has happened before, and he was keen to see participation in events and the agency was very keen on involving female students in its various events held university-wide.
He went on to add that the Women's Department is a main partner in this success.
In closing the free speaking session student Amal Abdulkareem, the leader of the Robotics Club, asked what share the Innovation Center has financially in a student's invention.
Vice Rector Al-Aamri, said the university has has the intellectual property rights of all inventions, and since it handles the legal aspects so all rights are reserved.
Al-Ghamdi closed proceedings by wishing all there would be another meeting soon to build on the innovations and creativity displayed during this gathering.
Related News