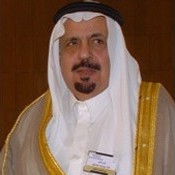 Saudi Arabia's Minister of Higher Education, Khalid Al-Angari, sponsored a ceremony held at King Saud University's Hamad Al-Jasser Hall, yesterday, launching the university's award for excellence in scientific achievement.
The award is just one part of KSU's initiative to further prioritise scientific achievement and reward students for excellence.
The University is attempting to create stronger frameworks for faculty and students to support healthy competition in a bid to stimulate scientific research and further KSU's role in the international scientific community.
Vice Rector for graduate studies and scientific research Ahmed Al-Aameri explained the annual award helps to promote a healthy environment for creativity and innovation.
The competition is also open to all faculty members and students at the university as well as to researchers.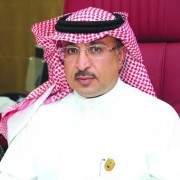 The awards are broken down into seven sections covering the various stages of research, publishing, and knowledge sharing with winners receiving financial rewards as well as plaques.
The first section highlights the scientific achievement of a prominent researcher with notable influence at KSU, while the second section recognises a researcher whose work has a cumulative impact on other researchers.
The third sector celebrates the international involvement of an individual who possesses a large amount of work published in several accredited academic journals.
The fourth award is given to those who innovate or discover, and then register and license a new technology or product, further propelling KSU's involvement in the world of knowledge exchange.
The fifth section is awarded to individuals who generate the most external funding for their research, whether through the government or private sector and both in Saudi Arabia and internationally.
The sixth award category is dedicated to published authors, with three awards presented to the best books in the areas of medical and health science, science and engineering, and humanities research.
Lastly, the seventh award is reserved for graduate students for outstanding research work in any context, including theses and graduation projects.
Related News