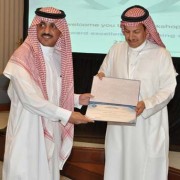 King Saud University's College of Applied Medical Sciences recently held a workshop in Riyadh aimed at improving the way intern specialists are trained at the College.
The workshop, entitled "Together towards the excellent training of an intern specialist," was held on May 21 at Riyadh's Ritz-Carlton hotel and was sponsored by KSU's vice rector for Health Specialties, Dr. Abdulrahman Al-Muammar, and the dean of the College of Applied Medical Studies, Dr. Mohammed A. Alsaif.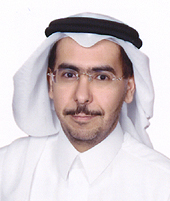 Speakers at the workshop covered many topics concerning the training of interns and ways to develop intern training and support.
Three main areas for improving intern training were outlined, including the obstacles faced by interns during the admission process, methods used to develop intern training, and studying an evaluation model for interns.
At the end of the workshop, Dr. Al-Muammar gave out shields and certificates, and thanked the various institutions that help train students from the College, including King Khalid University Hospital, King Abdulaziz University Hospital, King Abdulaziz Medical City for the National Guard, and others.
Related News