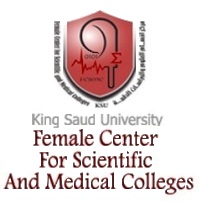 King Saud University's Female Center for Scientific and Medical Colleges has recognised and celebrated the hard work of its female workers under the directive of the volunteering section of the Department of Zoology at an event held late last week.
The volunteering section held the event last Tuesday, May 21, to celebrate and acknowledge migrant workers for their yearlong hard work at the Faculty.
The dean of the Female Center, Dr. Einas Al-Eisa, headed the program, which several key members of the Faculty's staff and students participated in, including Dr. Nadia Al-Ghreimil, the vice-dean of the Female Center.
The event started with the singing of the Saudi national anthem and was followed by the national anthem of Bangladesh, as well.
After welcoming the attendees, a Qur'anic verse was recited before the vice head of the Zoology Department, Dr. Maha H. Daghestani gave a speech thanking workers for all their hard work.
Al-Eisa then followed with a speech acknowledging the efforts of the workers at the center and urged the staff memebrs and students to remember to deal with migrant workers in a more gentle manner.
The event also included various games and activities, such as tug of war.
Daghestani and other Zoology Department faculty members concluded the event by acknowledging al the efforts of workers and thanked them for their hard work.
Related News