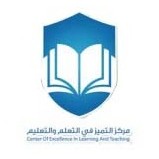 King Saud University's Center of Excellence in Learning and Teaching grant application for the upcoming academic year closed on May 15.
Proposals had to be given to the Center, associated with the vice rector of Educational and Academic Affairs, before the deadline for consideration of the grant, which concentrates on 'excellence in learning and teaching'.
With the support of the university's administration, the grant aims to increase professors' research opportunities and hone teaching capabilities.
The center received more than 95 applications from various faculties for the annual contest.
Around 40% of the total numbers of applicants came from humanitarian departments, 26% who applied were from science departments, 16% of the applications came from the health colleges, and the remaining 18% came from other departments and colleges.
Out of the 96 application 78% men and 22% women.
The center will review applications and will announce the winner at the beginning of the first semester of the 2013-2014 academic year.
Related News