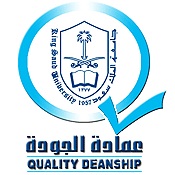 King Saud University's Deanship of Quality Control recently held an awards ceremony for high achievers in the Female Center for Scientific and Medical Colleges.
The ceremony began with recitation of verses from the Quran followed by a welcome address by the vice dean of quality, Badriah Omar Al-Abdkarim.
Al-Abdkarim welcomed several vice deans and heads of sections and expressed gratitude for all those in attendance for supporting the event.
She also stated the ceremony not only recognizes excellence in the faculty but also demonstrates appreciation of the hard work necessary to achieve quality.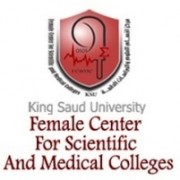 Einas Al-Eisa, dean of Female Center for Scientific and Medical Colleges, praised the efforts of the quality agency and the Department,  saying the agency made a big difference in the centre, and its contributions paved the way to provide studies such as management development and others.
 At the end of the ceremony awards were given to several heads of units for successful completion of various assignments.
Awards went to the chair of the quality assurance unit in the College of Science, Laila Al-Jaheman, the chair of quality assurance unit in College of Computer and Information, Uhoud Al-Faress, and to Mona Al-Asiri, the chair of the quality assurance unit at the Nursing College.
Khawal Al-Mufarjej was also honoured for work undertaken while earning her master's degree, and students Athwa Al-Kadi and Uhoud Al-Utaibi for their work.
Related News