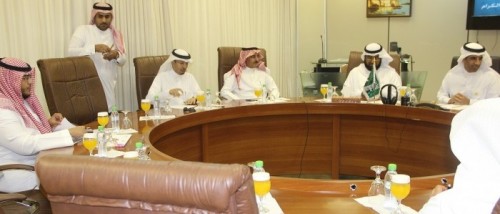 King Saud University's dean of Student Affairs, Fahad Hamad Al-Qurainy, has meet with Saudi Aramco representatives to discuss a long term recruitment  partnership with the University across a range of professions.
Dean Al-Qurainy headed a group of KSU's leaders from various colleges and departments who participated in discussions with Aramco representatives.
The delegation from Saudi Aramco was briefed on programs from the College of Languages and Translations, Department of English, College of Arts, and various other programs helping prepare students' for the transition to working life.
The KSU and Saudi Aramco delegations also agreed to organize future tours of Aramco facilities for qualifying students to allow them to further their workplace awareness.
Both groups agreed on establishing a mechanism to help recruit outstanding graduates needed by the company, especially in certain disciples such as interdisciplinary engineering, English, chemistry, mathematics, and science.
KSU leaders also pursued a more strategic partnership with Saudi Aramco, including with summer training programs and employment, and participation in KSU's Career Day fair.
During the meeting, KSU was represented by the Dean of Student Affairs, Fahad Hamad Al-Qurainy, the Dean for College of Languages and Translation, Faiz Alshihri, the assistant Dean of Development and Quality at the College of Arts, Fayz Al-Gamidi, the Vice Dean of Student Affairs, Abdulrahman Abdullah Alatar, as well as the head of vocational guidance, Osama Al-Zaidan,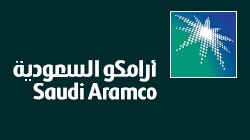 The Saudi Aramco delegation included the head of Relations with Universities, Awad bin Aouda Al-Aouda, the  head of the Operations Training and the Department of Industrial Training in the Southern Region, Abdulaziz Abdullah Al-Sadoun, and the administrative director of the Training Center of the Industrial South and the Department of Industrial Training, Moutlak Abdullah As-sabii
The Saudi Aramco delegation praised KSU's plans and strategies in regard to increasing student employment preparedness and said they were excited by the opportunities raised during their visit to the University.
 Related News